Results
Praise From Thought Leaders
I know Stephan… this man is a genius… the top guy in the SEO business
I know Stephan, and I want to tell you something, this man is a genius. He's considered to be the top guy in the SEO business.
Stephan is a genius
Stephan is a genius and has the ability to simplify complex concepts for the layman to understand.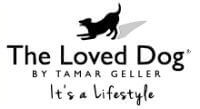 He has the uncanny ability to see opportunities that are hidden, create a brilliant plan
Stephan Spencer is a genius! He has the uncanny ability to see opportunities that are hidden, create a brilliant plan, and execute it on the highest level.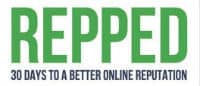 He's a thought leader, the real deal
I've known Stephan for many years from the conference speaking circuit. He's a thought leader, the real deal. Anytime he speaks or writes, you should stop and pay attention.

He understands how strategic vision is nothing without tactical execution and vice versa
I have worked with Stephan for many years and can wholeheartedly recommend him to be your guide as you navigate the quickly changing currents of social ecommerce. He understands how strategic vision is nothing without tactical execution and vice versa.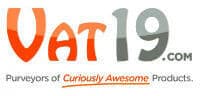 He is insightful, extremely knowledgeable
I have seen Stephan Spencer in action and he is truly a master of his craft. He is insightful, extremely knowledgeable, and always on the cutting edge of what matters and what works.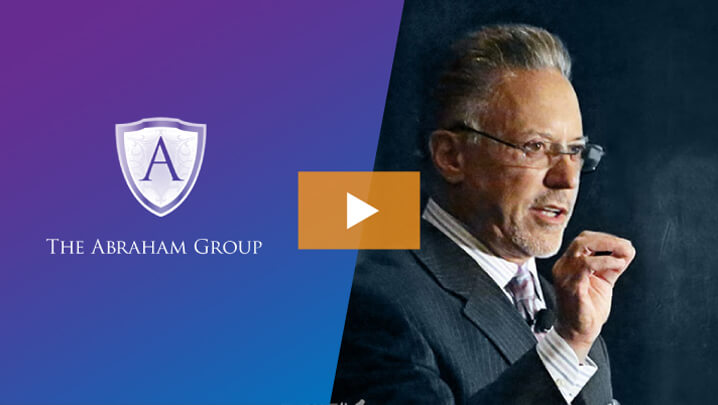 You're not making money from them but you try to enrich people on duality
"I think your motives and purpose are enormously high in intention and elevation. This is my uncompensated endorsement of you. You're not making money from them but you try to enrich people on duality. One is in your sphere of expertise and another on the human condition. I admire people who are trying to make the world better."
CLIENT TESTIMONIALS

You changed our whole model, and as a result we are crushing it
Thanks for all your help. You changed our whole model, and as a result we are crushing it.
SEO techniques that have actually improved my business skills tremendously
Hi, this is Jim and I wanted to say a few words about Stephan Spencer's coaching program. I actually have used Stephan's program for three months and it's been super beneficial to me. It actually helped me to retain one of my biggest clients.
Some of the work we did in analyzing the client website was instrumental in my retaining that account. It's been very helpful also in terms of general industry knowledge and some specific SEO techniques that have actually improved my business skills tremendously. Thanks so much, Stephan. I would highly recommend utilizing the service.
one of the best decisions I've made in my life
Before I started the sessions with Stephan, I was kind of in doubt because his sessions were so expensive. I was like, "Oh my gosh, is that worth it? Can I afford it?" But no, I decided to go for it and has been one of the best decisions I've made in my life.
Before, I was living in this bubble where I was kind of comfortable but I wasn't growing at all. As you probably know, if you're not growing, you'll die. That's not the place I wanted to be in. With Stephan's help, I was able to shift to a new dimension for a place where there was so much more knowledge, so much happiness, and just incredible transformation. In my marriage, with my relationship with my wife, I'm going home earlier. I have the chance now to sit down and have dinner with my wife. We relax, we laugh, have a fantastic time. At work, just from the beginning, Stephan looked at some of my emails and he said, "AJ, change the way you ask your customers from this way to another way." You know what? There was an uptick right there. Also, I'm getting this brand new website. Very smart, beautiful, modern and I'm sure it's going to help change my business substantially. Plus, in terms of my health, there are so many new things that he helped me change. One for example is that I used to brag that I could live off of four to five hours of sleep at night. To find out, I was slowly killing myself. Nowadays, I'm able to go to bed earlier. I go to bed usually at [10:00]PM and I get an average now of seven and a half to eight hours of sleep, which has really changed my life. One thing about Stephan that I didn't know but in the last few months became clear to me is that he's a very humble guy. He really lives what he preaches because he's a real transformation on what he teaches, which is very unusual. Also, Stephan, when he talks to me during our sessions, I can feel that he puts himself on my shoes before he tells me, "Say anything to me." Which really, it's incredible. It's almost very special. It's almost a spiritual level. It's really helping me so much because before, in other sessions, other coaches, I didn't feel like that. It was different. Another thing about Stephan is that he has so much knowledge about almost anything. It's like huge amounts of information that there's no price for that. I feel like I have advanced 10 to 20 years ahead. There's so much knowledge, so much incredible information that I'm just loving it. I just want to grow more and more and I know the sky's the limit. I really recommend Stephan Spencer to anyone that's thinking about hiring a coach. If you have any questions about anything at all, just send me an email directly to me at aj at talenteffect(dot)com. Have a fantastic day. Bye.
PODCAST REVIEWS
Best for Productivity, Mindset & Wellness
Stephan brings on interesting, insightful guests who share really valuable information. The conversations are engaging, and they stay on topic while still having a wonderful natural flow. I've learned so much and gotten SOOO many great book recommendations from listing from a few of the episodes. Can't wait to keep listening and going back into the archive. Thanks for creating such a wonderful podcast, Stephan!
Awesome Content
Great host and great podcast on how to optimize your life. Keep up the great work!
Fun and highly educational
Listening to this podcast is guaranteed to make you smarter in multiple areas of your life. Along with becoming smarter, you're also going to be filled with inspiration & motivation to bettering your life.
A Podcast that can change your life
Get Yourself Optimized is an absolutely amazing podcast. Stephan interviews many of the world's most amazing leaders in science, nutrition, psychology, wellness, mindfulness, and so much more, on fascinating and totally life-changing topics. And Stephan himself is an awesome, inspiring person, with so much knowledge and genius! Listening to the Optimized Geek will hands down change your life–one of the very best podcasts I have ever listened to!
Exceptional Diverse Content
A joy to listen to.
Excellent insights!
I recently discovered this podcast and really enjoy it! Stephan does a great job at getting his interviewees to share their secrets to success and it's very informative.
FULL of energy
Whoa! What an incredible podcast with very dynmaic guests!! I am so jazzed by this show. Thank you for having Hal on who clearly stated the Game Changer Ritual he does every morning. His story is beyond electrifying, inspiring, and strong. I am eager to learn more from your energizing guests!
Very informative!
I started listening because Tony Molina was on the show. Stephan does a great job of finding great experts and making their expertise accessible. More, please!
Reboot Your Life
Another amazing Podcast. Your comittment to providing super high quality podcasts with life hacks are impactful. Thank you for all you do.
Addictive Format
I'm really enjoying the Optimized Geek. It's a super-addictive listen with just the right balance of entertaining conversation and information you can use. Good stuff!
Makes you want to dig deeper
Every single episode has at least one thing in it which I've just had to dig into. Even better, most of the time, those things lead to objective improvements in my life. Awesome stuff!
Ready To Optimize Your Life?
Stephan is just the right person to bring his years of experience and learning to a podcast that teaches you with every episode. He's a student of life and has cultivated a rich group of connections and is truly bringing you the best of the best. Highly recommended!
GREAT JOB!
WOW… Optimized Geek Podcast is flat out awesome. Good production quality. Easy to listen. Very impressed Stephan. Keep bringing it.
View and share this review
Great Podcast
Excellent podcast with great guests and interesting topics. Way to mix it up, keep up the good work!
Brilliant
Every great podcast needs inspiring guests and a dynamic host… this podcast has an abundance of both!
Stephan is INCREDIBLE
Truly discovered the fountain of youth by optimizing himself. Stoked he's sharing all insights on his podcast. Great work!
Love the content!
Stephan brings guests who are not afraid to talk about real life stuff, unapologetically. Thanks for doing this!
Solid!
Solid and precise advice to making a better life!
Great guests
Stephan gets great guests and is really interested in what they have to say. And you can tell he does his research beforehand. I'm looking forward to continued listening!
Love the content!
Stephan got it right with this podcast. What I love most is that the topics discussed help you optimize all aspects of your life. It is a one-stop-shop for information that will positively impact not only your business, but also your personal development and relationships. I highly recommend taking a listen so you can start to see how Stephan's strategies and insights can benefit your life.
Really hitting its stride
Great stuff. I've been a fan of Stephan, and am now happy to carry him around in my phone. I'd highly recommend it.
Brilliant stuff!
Brilliant stuff!
Great Podcast!
I really don't subscribe to a lot of podcasts but this one is outstanding. If you are looking to make improvements in your life, as I am, there is some really cool and actaully useful info here. I wouldn't hesitate to recommend this to anyone looking to improve their work life or their personal life (or both)!
High quality podcast
This podcast is great. There's a lot of useful takeaways even from the first episode that you can directly apply to improve your life. I have no doubt that Stephan will continue to have compelling guests as he puts out new episodes.
One of my new favorites!
Enjoying the heck out of this show—even though it's relatively new. Stephan does a great job of delivering great content with actionable takeaways wrapped in an interesting story. This is a must subscribe for anyone wanting better for themselves today than they received yesterday.
Master Geek
I've followed Stephan for awhile in the SEO world and he is always improving and pushing his knowledge ahead and breaking it down for others in ways that are both comprehensive and easy to understand. It's great to see him now exploring and sharing tips and concepts for life optimization as well. Really enjoyed the first few episodes and his selection of guests – can't wait to hear more!
The Deep Dive!
This show is what dope podcasts are made of. A perfect blend of casual conversation, with plenty of fact extraction. Shows that are strictly a cold interview are boring, yet endless chatter is tedious. Stephan is great at getting the content value from his guests, without losing the fun of a natural conversation. Love this!
Awesome!
Just listened to your first interview, I love your style and depth. Looking forward to future guests! Keep it up!
Off to a great start!
This show seems to have great guests. The episodes are straight forward and actionable with very little side talk.
Not Just For Geeks!
What a unique podcast. Stephan interviews super-interesting guests on topics that will transform your life. It's given me some valuable insights into things I haven't considered before. Highly recommended listening!!
Fun and informative!
Really great guests! I love the way the show gives you some actionable take aways you can incorporate into your life. I learned a lot too.