Do you have the audacity to
hack your best life?
Stephan interviews experts who are passionate about living the best life. He then distils it down and wraps it up in a bow just for you.
So you'll receive actionable tips to start making serious changes right away, and it's delivered directly to you through a free weekly podcast.
Want to go from average to superior results?
Now if you're into getting geeky about becoming a...
* better
* more focused
* wealthier
* healthier
* more fulfilled person
...join us in doing some serious learning and optimizing. Click on your favorite podcast app below now:
What People, Just Like You, Are Saying:
"Stephan got it right with this podcast. What I love most is that the topics discussed help you optimize all aspects of your life. It is a one-stop-shop for information that will positively impact not only your business, but also your personal development and relationships. I highly recommend taking a listen so you can start to see how Stephan's strategies and insights can help benefit your life."
- MJC
"I've followed Stephan for awhile in the SEO world and he is always improving and pushing his knowledge ahead and breaking it down for others in ways that are both comprehensive and easy to understand. It's great to see him now exploring and sharing tips and concepts for life optimization as well. Really enjoyed the first few episodes and his selection of guests - can't wait to hear more!"
- LMCerny
"WOW...The Optimized Geek Podcast is flat out awesome. Good production quality. Easy to listen. Very impressed, Stephan. Keep bringing it."
- MattMcWilliams
"Every single episode has at least one thing in it which I've just had to dig into. Even better, most of the time, those things lead to objective improvements in my life. Awesome stuff!"
- Andrew Magruder
"Really great guests! I love the way the show gives you some actionable take aways you can incorporate into your life. I learned a lot too."
- JacqueLevi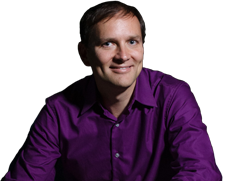 A Quick History
It was 2009, and Stephan had just undergone a divorce, and his life wasn't where he wanted it to be. He felt lost, depressed, and unsure of the next step.
So, he did what he has done his whole life. He turned toward the absolute experts on the topic:
* Tony Robbins
* David Allen
* Harville Hendrix
* Byron Katie
* Tim Ferriss
...the people who sought drastic change in their life and found it. He sought actions that would not only improve his life, and allow him to do more things he wanted to do, but give it more meaning.
Fast Forward to Today...
Seven years later, Stephan has sold his previous company, started his own consulting work that allows him to work when and where he wants, is engaged to the love of his life, and he's hungrier than ever to find new ways to continue living the life he wants and to achieve meaningful goals.
What was once a desire to improve his own life has turned into a drive to take everyone along with him in a journey to a better self, realizing that it goes beyond an improvement in career and money. To truly start living an optimized lifestyle, you need to incorporate healthy living, great relationships, mental focus, technology, and spirituality.
Simply Put
Get Yourself Optimized covers any topics related to implementing better practices into your life to feel more effective, more fulfilled, and more authentic every day. Stephan and his guests will cover topics such as:
Biohacking
Sleep hacking
Nutrition
Brain hacking
Entrepreneurship
Investing
Stress reduction
Productivity
Physical fitness
Pain treatment
Optimize Your Health, Wealth, Relationships, and Live Your Best Life!